Spot and fix information architecture problems quickly and cheaply — before you design or code. Boost revenue and cut support costs through better findability. Settle navigation debates with data.
Featured Story:
How tree testing improved product findability by 85%
Challenge
Sales reps at an industrial machinery company were wasting time on calls from customers unable to find products online.
Action
We ran a tree test with 64 customers and 8 findability tasks. After overhauling the navigation, we tested it with 60 other users.
Result
The site's findability score improved from 4.0 to 7.4 out of 10 — an 85% lift. This helped drive a similar increase in online revenue.
How 3 rounds of tree testing helped achieve a 10X redesign ROI
A top maker of wine cooling equipment was redesigning its site, and wanted to quickly test a new IA generated from a card sort study. 

We recruited 68 users and conducted 3 rounds of tree testing, iterating the IA after each round. 
A more intuitive navigation helped the company achieve a 47% increase in annual revenue, and a 10X ROI on their redesign.
Settling IA debates with an A/B/C tree test … and 900 users
A major auto site was launching a new microsite. After a card sort generated 3 possible IAs, the marketing and design teams disagreed over which was best. 

We ran an A/B/C tree test with 540 users, 180 per design. We then picked the top 2 IAs, made some tweaks to each, and ran a follow-up A/B tree test.

With clear quantitative evidence to rely on, the teams reached quick consensus on a final IA. 4 years later, that IA remains unchanged.
How Smithsonian caught navigation issues while they were easy to fix
As the world's largest museum and research complex, the Smithsonian faces a daunting findability challenge with any website it launches. 

For a relaunch of its Global site, we ran a qualitative tree test with 10 users. Vague category names caused users to fail or struggle during many of the 9 tasks. 
Yet by testing early in the process, the team had time to create a more descriptive, intuitive set of navigation labels before launch.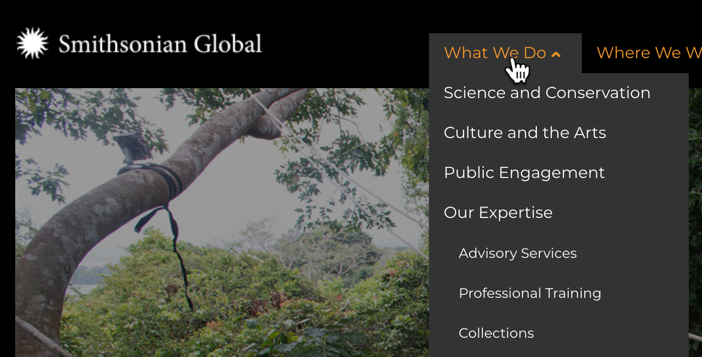 Our Tree Test Study Process
A typical tree test study runs through at least 1 cycle of these phases. We collaborate with your team throughout the process.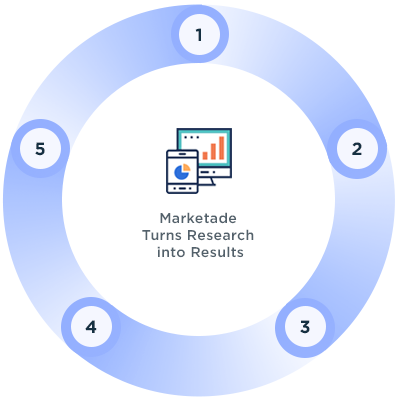 Plan
We reach quick alignment on your KPIs, project goals, and users.
Report
We send you a report that captures all findings, IA solution ideas and research recordings.
Workshop
We facilitate a 1-day collaborative analysis and solution generation workshop with your team, on site.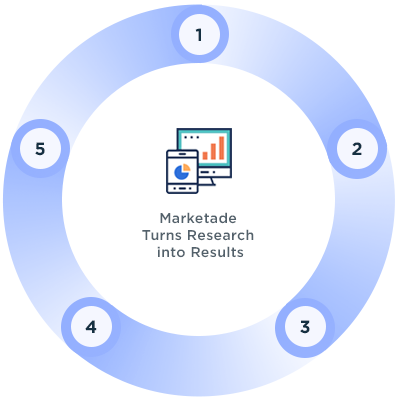 Recruit
We conduct a rigorous recruiting and screening process to find representative users.
Research
We run qualitative and quantitative tree test sessions with users.