How to Drive Innovation with a UX Research Program
See 8 examples of companies that have made UX innovation a habit through rapid test-and-iterate cycles.
Quarterly Research
How a design manager turned content into a strategic priority
A design manager at a 5-million-customer company faced this challenge: product teams were neglecting the UX effect of their online copy.
We worked with her team to design a collaborative process for testing and rewriting content across multiple products. The process aligned a diverse set of stakeholders and streamlined approvals.
In the 18 months since launch, we've collaborated with 75 stakeholders across 5 product teams to implement research-driven content strategies and changes on web, mobile and email.
Monthly Research
Scaling usability testing across an IT enterprise
A 2,000-person IT organization ran consistent usability testing in 2 of its products. But they struggled to scale research to its other 10 product teams.
We partnered with their UX team to build a monthly research program. Each month, we tackle a different product team's challenge through a 1-day workshop with testing and collaborative analysis and sketching.
Through marketing and high-impact research, word about the program has spread throughout the organization. More and more, developers, analysts and product managers are watching users interact with their products for the first time.
Monthly Research
How Banner Health reached consensus on design decisions
The Banner Alzheimer's Institute and its design and dev agencies were having heated debates about which parts of their site required improvements, and how to improve them.
We worked with Banner and its agencies to implement a program of monthly UX research. The key: 2-hour collaborative workshops where stakeholders 1) observed research and 2) reached consensus on problems to solve.
These workshops helped the team speed up its design cycle and release or improve a number of features that connect people to Alzheimer's research studies.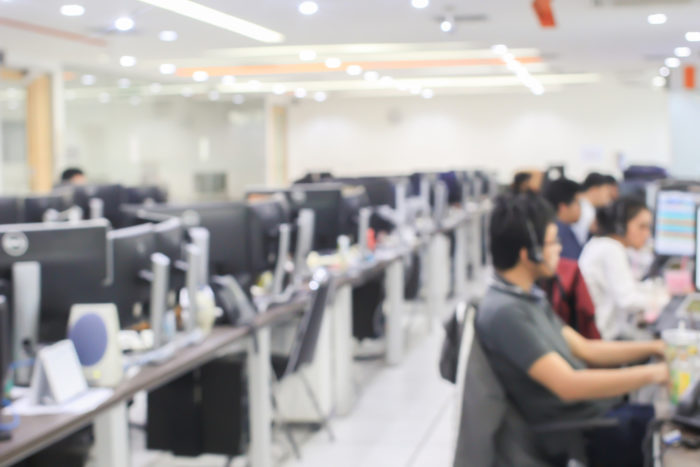 Bi-weekly Research
Avoiding change chaos through a call center research program
An enterprise client was designing new software to be used by 5,000 customer support reps in 10 call centers. The team needed a way to involve the agents in the new system design.
We developed and ran a bi-weekly research program with 1,300 reps who went through the key tasks with prototypes.
UX insights from 55 testing cycles helped inform the design team. But the biggest win was reps felt invested in the new system long before it was implemented — reducing training and anxiety.
"A fantastic little agency that does amazing work."
Monthly Research
Using research to create alignment at a real estate startup
The leadership team at a real estate startup was struggling to get on the same page about their long-term product direction and their short-term roadmap.
We helped the team create a habit of user research by observing landlords, tenants and agents. They embraced usability testing, personas, concept testing, analytics and A/B testing.
After numerous rounds of research, the team was able to align on the biggest problems worth solving, and how to start solving them. The highlight was an 8-week period in which they launched 7 A/B tests and saw a 200% increase in leads.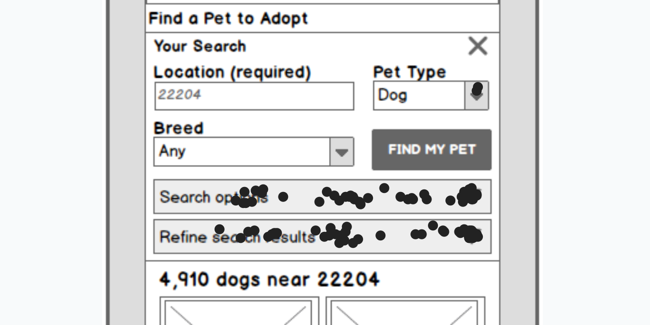 Quarterly Research
How PetSmart Charities created a habit of testing and design improvements
The communications manager at this national nonprofit faced aggressive annual KPI targets for their website. She was eager to develop a regular cadence of improvements to help her hit these targets.
In partnership with the PetSmart web team and their design agency, we helped build a quarterly testing cycle. Each quarter we 1) identified a challenge, 2) ran usability testing, 3) validated top findings in analytics 4) collaboratively identified solutions, and 5) picked one to A/B test.
This process helped the web team hit her KPI targets. More importantly, they built a growing collection of wins to share with their management team that built further support for recurring research.
Monthly Research
Bringing UX research and strategy to 15 business units
A $20 billion travel company was facing UX challenges across various B2C and B2B business units — as well as employee-facing applications — with no in-house UX team to handle them.
Since 2012, the company has worked with Marketade on a monthly retainer basis. Through a single agency, they've brought UX research, strategy and design to 15 business units.
We've gained a deep understanding of the company's businesses and audiences — and can quickly identify the right research method for their latest challenge. One business achieved a 12x increase in leads with the help of iterative UX.
Monthly Research
Fueling 3 e-commerce site redesigns in 18 months with user research
A wine product maker with 3 websites — one for each of its 3 brands — was eager to expand its e-commerce revenue through website improvements and redesigns.
Marketade ran a monthly UX program for the company for 18 months that aligned with a series of site redesigns. For the first 10 months, we focused on their largest brand before spending 4 months each on their other 2 brands. Research projects included card sorts, wireframe UX testing, checkout flow usability testing, keyword research, and personas.
Each of the 3 brands successfully launched responsive redesigns driven by UX research. KPI results improved for all 3 sites, including a $500,000 increase in annual site revenue for one of its business units.