Audience & Concept Research Case Studies
See short case studies of our work producing research-driven personas and journey maps, as well as early-stage concept testing.
Featured Story:
How a travel brand used personas and journey maps to build a 12-month product roadmap
Challenge
A $20 billion travel company was undergoing organizational change and needed a digital roadmap for one of its top brands.
Action
We brought members of their marketing, IT and creative teams on 3 travel agency field visits and 30 customer interviews. Then we led them through a workshop to develop 3 research-driven personas and journey maps.
Result
The team left with a unifying 3-year experience vision, a 12-month product roadmap, and a list of enhancements they'd never considered.
Personas
How personas helped a cruise agency boost leads by 850%
A world cruise is no ordinary purchase, often costing $50,000 per person. Cruise Specialists, which books more world cruises than just about anyone, was redesigning part of its site in hopes of selling more.
Within 1 week, we created lean personas based on interviews with 4 of their top travel agents. Just about every design and copy decision flowed from the needs uncovered in the research — such as the finding that many world cruisers hate airlines and the hassle of long trips.
Organic world cruise leads are up 850% since their redesign, and they keep growing.
Personas
Transforming the blog feedback cycle with target personas
For 6 months, a content agency had been writing weekly blog posts for a wine furniture retailer. The client often gave the agency feedback like "I don't like this paragraph," leading to a contentious relationship.
We introduced the agency to 6 research-based personas that we created for the retailer a year earlier. Then we suggested a new step: put the target persona at the top of each post draft.
Reviewers started saying things like "The Casual Drinker won't understand this …" or "Collectors won't care about this topic." Personas improved the content, the feedback, and the agency-client relationship.
Personas
How real estate personas inspired a 280% conversion rate increase
A regional real estate company saw a 60% drop in renter leads after a redesign. While their leasing agents had a clear picture of the target audience, the site's designers and writers did not.
We interviewed 5 agents and support reps to understand their renters' behaviors, pain points, and questions. We prototyped 4 personas that we refined as we interviewed customers during UX testing.
The new personas drove design and content changes, including 8 that we launched as A/B tests within a 10-week sprint. The changes increased the visitor-to-lead conversion rate by 280%.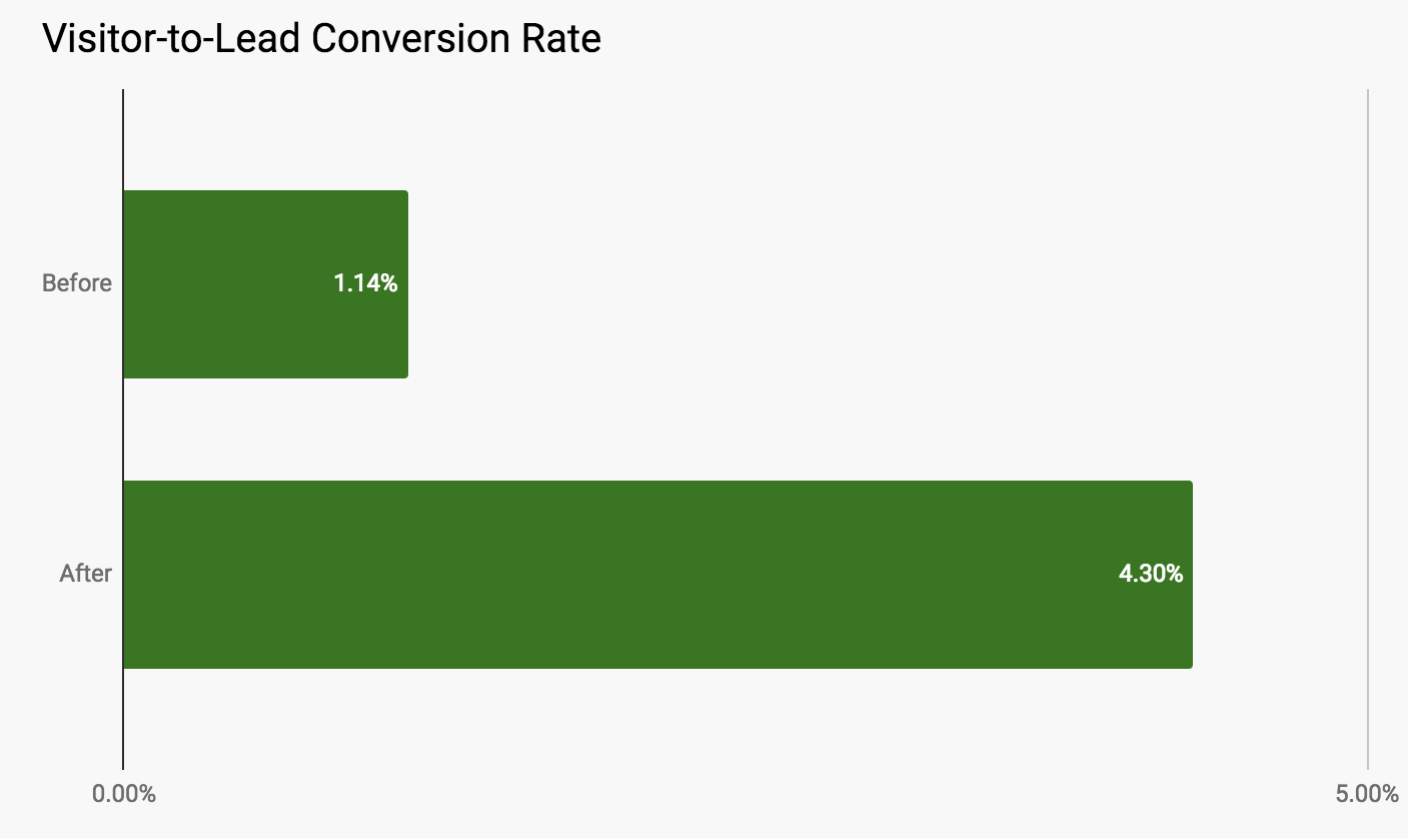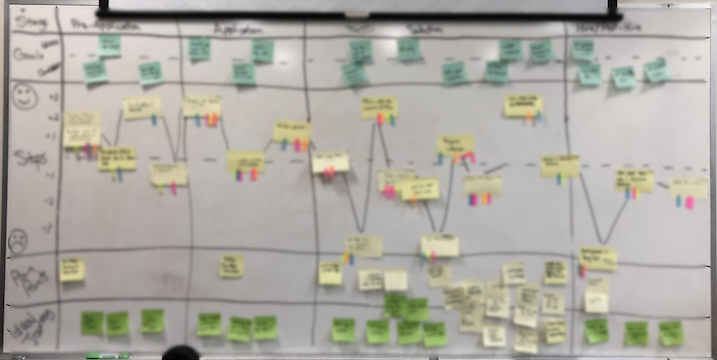 Journey Maps
Journey mapping workshop paves the way for better employee recruiting
An HR team at a Fortune 500 company wanted to make their hiring process more efficient. Previously, their focus had been on internal KPIs at the expense of the candidate experience.
We interviewed 4 former candidates and 2 recruiters, and facilitated a collaborative journey mapping workshop. The team plotted the steps of the process, as well as the goals and challenges along the way.
The team realized their focus on KPIs punished recruiters for rejecting subpar candidates. By tweaking the process to be more candidate focused, they could not only relieve this conflict but also improve the overall experience.
Concept Testing
"Can you repeat that?" … Building the best IVR experience through regional testing
Companies regularly use interactive voice response (IVR) systems for customer calls. And this technology is being expanded to voice UI systems. But how do regional accents effect the user experience?
We did UX research with 15 different US regions that tend to have a variety of accents or specific dialects. We asked users to interact with an IVR script and then analyzed the results and determined phrases and terms where the accents would interfere with the instruction.
The IVR systems were updated to support the regional accents so the experience was improved quickly to understand 7% more phrases.
Concept Testing
How a real estate company used MVP testing to avoid a $300,000 failure
A residential real estate company was considering launching a digital product for the commercial market. Estimates to build the initial product were $325,000.
To test the concept, we interviewed 3 commercial landlords, 2 brokers, and 12 tenants. During the sessions, we tested a landing page mock, or MVP. We also launched an AdWords campaign with targets for clicks and sign-ups.
Qualitative and quantitative data invalidated core assumptions underlying the idea, particularly around how tenants found properties. The company dropped the concept after investing less than $5,000.
Concept Testing
Validating an interactive quiz MVP in 1 day with SurveyMonkey
The communications team at a national nonprofit was preparing to build an interactive quiz to boost awareness of a core issue. Before building it, they wanted proof that the quiz would effectively engage and educate its audience.
In a morning, we launched an MVP using SurveyMonkey. While it lacked the design and final scoring of the real thing, we were able to simulate most functionality without a line of code. We recruited 250 users for a mix of qual/quant testing that afternoon.
The MVP successfully validated the quiz concept. At above-target levels, people engaged with the content and picked up key concepts. And while we identified 5 usability problems, all were easy to fix prior to building the real product.