Partner with our nimble team of researchers on your next UX project. Gain alignment on your costliest barriers — and generate solutions that work — with our unique collaborative research approach.
Our Work
We conduct collaborative UX research for mid-size and enterprise companies — with a focus on websites, apps, and software. We do everything from mobile wireframe testing to call center field studies. Consumer, B2B, and employee. Qualitative and quantitative. Remote and in-person.
Featured Project
Combining analytics, usability, and A/B testing at PetSmart Charities
Challenge
Google Analytics for this nonprofit's site showed a mysterious finding: 73% of people who started their newsletter signup flow weren't finishing it.
Action
Our mobile and desktop usability testing with pet lovers told us why and pointed us toward a solution. We collaborated to remove and reword form questions and simplify the layout.
Result
PetSmart launched the new flow through an A/B test. While only 1 in 4 users completed the old form, 3 in 4 users completed the new form — a 167% increase.
Information Architecture Research
How Smithsonian caught navigation issues while they were easy to fix
As the world's largest museum and research complex, the Smithsonian faces a daunting challenge with any website it runs: how to make so much information easy to find? 
Early in a redesign of its Global site, we helped identify 9 critical user tasks. We then took the draft site map and ran a findability-focused "tree test" with 10 users.
Vague category names and overlapping content caused users to struggle on 6 of the 9 tasks. 

Yet by testing early in the process, the team had time to create a more intuitive site architecture prior to launch.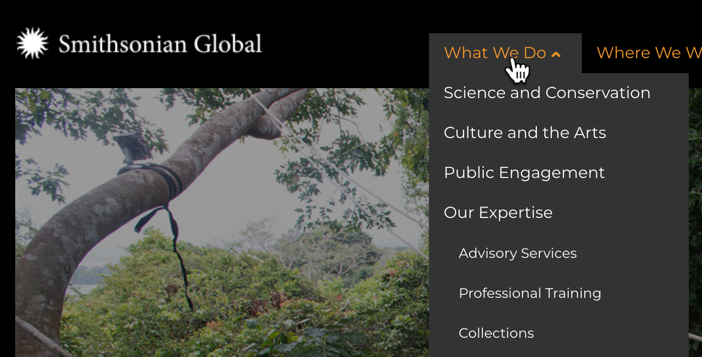 Usability Research
Generating 31 UX improvements for a Mount Sinai app
The team at Mount Sinai's Icahn School of Medicine had developed a new web app for cancer survivors. With a launch date looming, they wanted to do usability testing within 3 weeks.
In a 2-week usability testing sprint, we tested the app with 12 users: 8 cancer survivors and 4 caregivers.
Our research uncovered 33 UX problems — including 9 high-impact ones. We provided solution sketches or guidelines for 31 of the problems.
Audience Research | A/B Testing
How real estate personas inspired a 280% conversion rate increase
A regional real estate company saw a 60% drop in renter leads after a redesign. While their leasing agents had a clear picture of the target audience, the site's designers and writers did not.
We interviewed 5 agents and support reps to understand their renters' behaviors, pain points, and questions. Then we prototyped 4 personas that we refined during UX testing and interviews.
The new personas drove over 40 design and content changes, including 8 that we launched as A/B tests within a 10-week sprint. By the end of the sprint, their visitor-to-lead conversion rate was up 280%.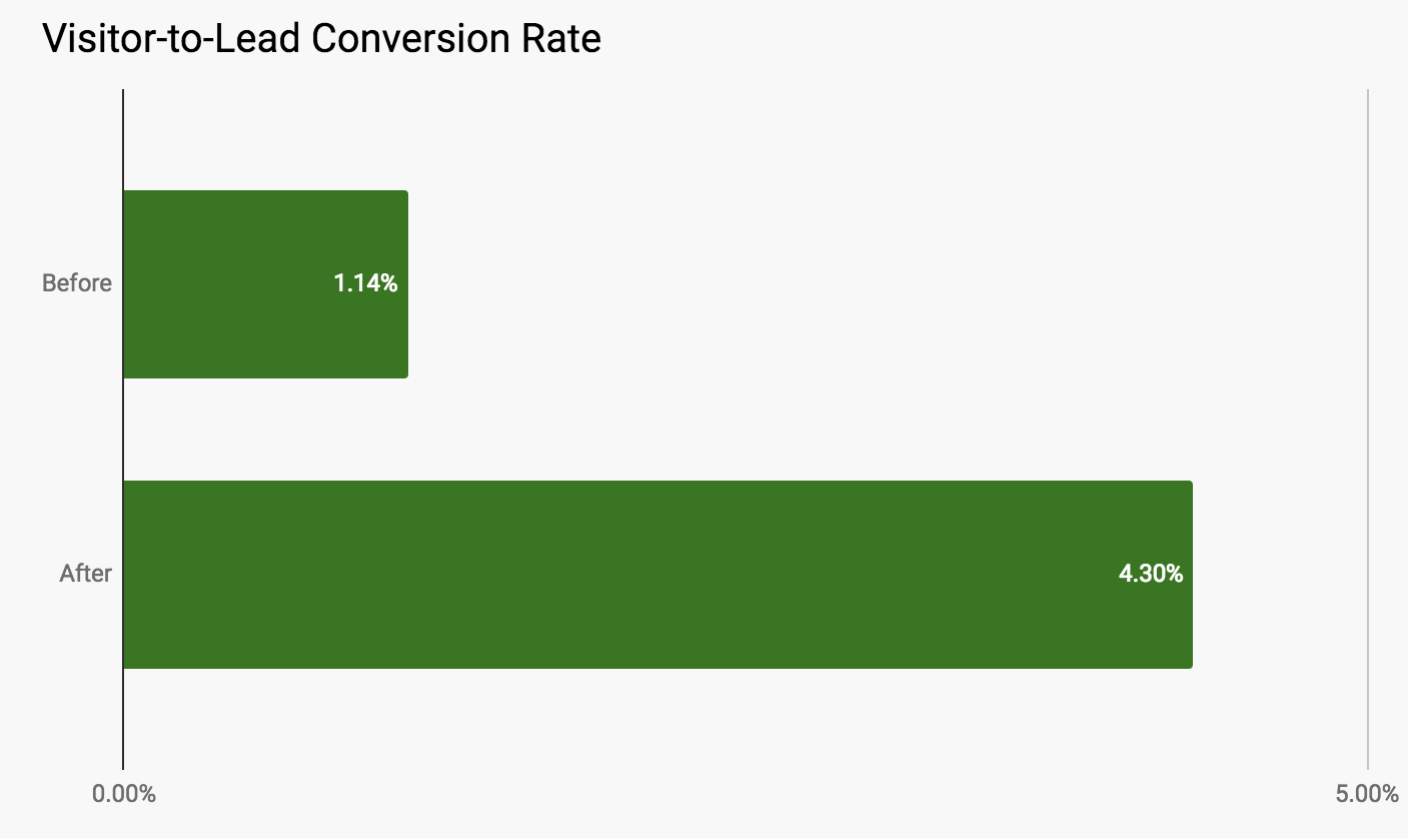 Research Workshop
Driving alignment through collaborative research at Vacation.com
In 2017, a $20 billion travel company relaunched Vacation.com as a content hub with a focus on newlywed travelers.
After launch, we ran a usability test with 8 people planning a honeymoon or destination wedding. We then facilitated a remote workshop with 12 stakeholders from their marketing, IT and creative teams.
Within 2 hours, the diverse set of stakeholders reached consensus on the top 4 usability problems worth solving in upcoming releases.
Prototype Research
Getting single sign-on right by click testing 9 competing mocks
An enterprise financial company was launching a single sign-on dashboard that listed all of a customer's products on a single page. Multiple teams were stuck debating layout, navigation, and CTAs.
We ran 3 rounds of A/B/C click testing — 2 with wireframes, 1 with visual mocks. For each design, we combined qualitative (3 users, 18 tasks) with quantitative testing (100 users, 6 tasks).
After iterating through 9 page variations, the team settled on a much simpler UX design that performed better across core tasks.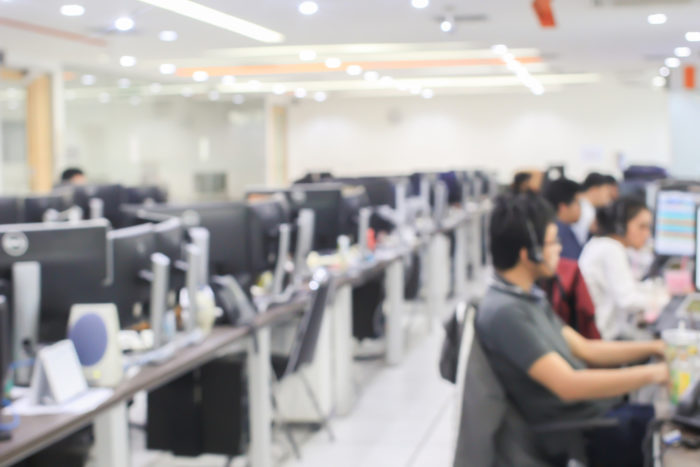 Recurring Research
Avoiding change chaos through a call center research program
An enterprise client was designing new software to be used by 5,000 customer support reps in 10 call centers. The team needed a way to involve the agents in the new system design.
We developed and ran a bi-weekly research program with 1,300 reps who went through the key tasks with prototypes.
UX insights from 55 testing cycles helped inform the design team. But the biggest win was reps felt invested in the new system long before it was implemented — reducing training and anxiety.
Our Process
A typical UX research study study runs through at least 1 cycle of these phases. We can lead any or all of them. We collaborate with your team throughout the process.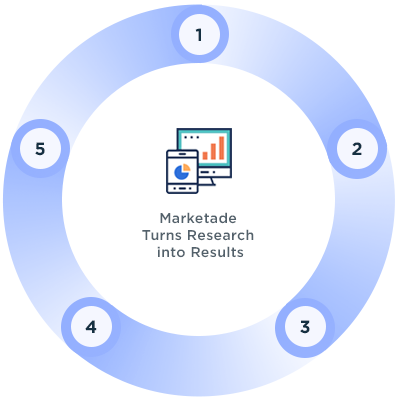 Plan
We reach quick alignment on your KPIs, project goals, and users.
Sketch
We rapidly mock up solutions to your biggest obstacles, or help you do it.
Analyze
We collaborate with you to identify your biggest UX opportunities.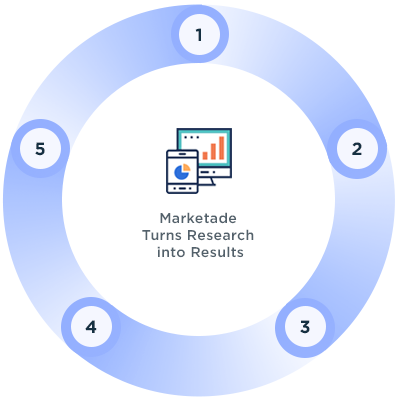 Recruit
With your help or on our own, we find representative users to watch.
Facilitate
We moderate sessions to minimize bias and maximize insights.
Our Research Team
We're a small team with deep expertise in usability testing and a rare ability to make UX research collaborative and impactful.
Sonya Badigian
UX Researcher | MCHI from CMU
Kristina Barnett
Director of Impact | MA, Sociology
Matt Brown
UX Team Lead | MA, Digital Anthropology
Nora Fiore
Content Specialist | BA from Middlebury
Kristy Knabe
UX Strategist | MA from CMU
Rob Russell
UX Researcher | PhD, Cognitive Psychology
Our Methods
We conduct studies using a diverse set of UX research methods — from quick usability tests to complex projects that combine methods from all 5 areas below.
Usability Research
Can they use it?
Audience Research
Who are they? Will they buy it?
IA Research
Can they find it?
Analytics & A/B Testing
What's working? What's not?
Content Research
Can they understand it?
We connect research to impact.
We started as a results-obsessed marketing agency doing some usability testing on the side. Over time we focused on UX research, because that's where clients saw the best ROI. Most UX firms treat business impact as a bonus. We treat it as a requirement and build it into projects from the start.
We make research a team sport.
95% of UX consultants disappear to do research and return with their findings and recommendations — like a waiter with your steak. 6 months later, their big report is collecting dust. We use an approach that drives action: bringing your team in on collaborative research and sketching.
We're a nimble extension of your team.
We've been in your shoes. We've worked with arrogant, slow and overpriced agencies. We launched Marketade to be the consultancy we'd always wanted when we were the client: humble, nimble and ROI-focused. And we maintain that vision today.

Interested in Working with Us?