Enterprise B2B Project Summary:
Discovery Research with Government Case Managers for BI Inc.
BI was preparing to overhaul its enterprise software platform used by government agencies. We led a 3-phase discovery research project that included customer site visits, concept testing, and design thinking training.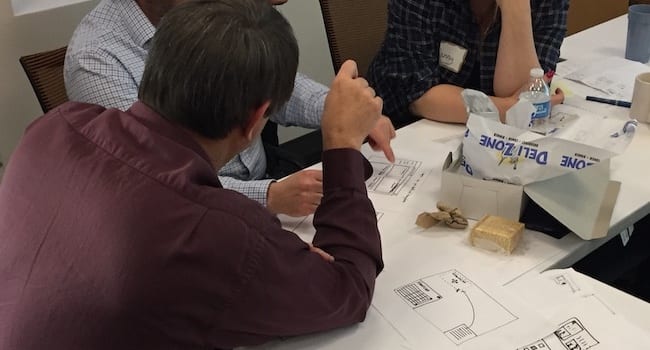 Goals
BI Incorporated sells enterprise products and software to over 1,400 government agencies at the federal, state, and local levels. BI selected Marketade to lead a comprehensive research-based initiative with two overlapping goals:
Transform the customer experience

of BI's flagship enterprise software platform; and 

Launch long-term design thinking capabilities across

multiple BI teams.
Both goals supported a larger business goal: increasing the software platform's market share. As competition in the space has increased, the user experience is now a critical factor in BI's enterprise sales and retention efforts.
Approach
Marketade led a 3-phase project:
Current State Study:

We visited 3 customer sites: 1 federal agency, 1 local agency, and 1 customer support center. We observed and interviewed core user groups — primarily case managers — to understand their experiences with the software. We then led a 1-day workshop with BI to align on the biggest problem areas and to generate solution directions for each.

Concept Testing

: We quickly prototyped the top solution ideas from the workshop. We then visited 2 new customer sites and

tested t

h

e concepts

with 12 users in 1:1 sessions. In a 2nd workshop, BI watched the research and identified problems, solutions and actions.

Report & Team Training

: We closed the project by sending a comprehensive report with final recommendations. We also led a 1-day design thinking and user research training workshop for 50 BI team members across teams of developers, product managers, analysts and senior management.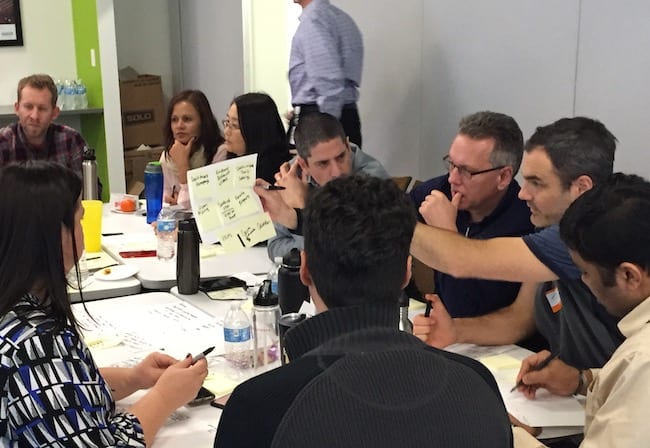 Impact
This project achieved both of its goals: the near-term transformation of the software's customer experience of its software and the initiation of long-term design thinking capabilities within the organization.
The final design recommendations from this project had critical advantages over typical recommendations delivered by user experience consultants:
Team alignment and buy-in was established from the start.

The core team, through immersion in the user research and opportunity prioritization in Phases 1 and 2, was aligned on the current problems and biggest user needs from the outset. 

Rapid prototyping allowed for early user feedback

. We tested early ideas with users and iterated based on the research (Phase 2). Because we only took 1 week to prototype the concepts, team members were willing to admit failures where they saw them and to change course. This opportunity to validate assumptions and fail quickly before launch further increased buy-in.

System users felt heard and invested in the changes

. Core user groups that might have resisted large changes became supporters of the new platform and were critical to its rollout. 
Design thinking initiatives often fail because the techniques are taught in a vacuum and teams lack the motivation to learn them. The approach here was different: it gave multiple teams — from sales to product to engineering — practice with design thinking in multiple stages through a pressing organizational challenge.
About 6 months after this project, BI released a new version of its platform with major customer experience improvements resulting. And 2 years later, the team continues to embrace user research, iterative prototyping, and a number of other design thinking techniques that they learned during this engagement.
Feedback from BI
"Marketade was able to take our gaps, struggles and lack of user experience expertise and provide us with a thorough training, analysis and skill sets that have continued supporting our product efforts to this date – almost 2 full years later! The team was remarkably easy to work with and really took the time to learn and study our unique industry. We would definitely recommend them to any company looking for an in depth study around the end user experience, for training on what skill sets and tools to incorporate going forward and interactive hands on workshops to guide and teach all employees from the development level to C-level executives."
— Wendy Herrera, Manager of Product Development, BI Incorporated (via Trustpilot, Oct 4, 2020)
"Great team of professionals who really understand this space and how to make real progress. I loved their workshop process and their training."
— Michael Cooke, Director of Software Engineering, BI Incorporated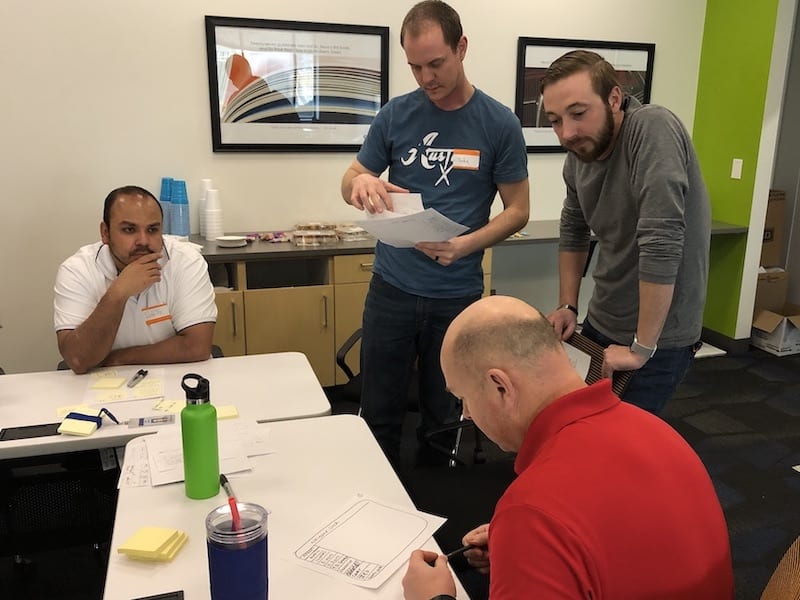 ​More Case Studies
Marketade led user research to inform an overhaul of 3 complex data platforms used by researchers, statisticians, and economists in over 200 countries.
A Verizon team needed to test key assumptions to move closer to product/market fit for a new enterprise software concept. Our rapid research cycle delivered new user insights that helped answer their questions and validate/invalidate their hypotheses.