Financial Services Case Study:
How a Credit Union Used Sprints to Tackle Critical Business Challenges
We led two 5-day design sprints for a 2-million-member credit union. In each sprint, a diverse group of team members learned design thinking skills while tackling complex business challenges.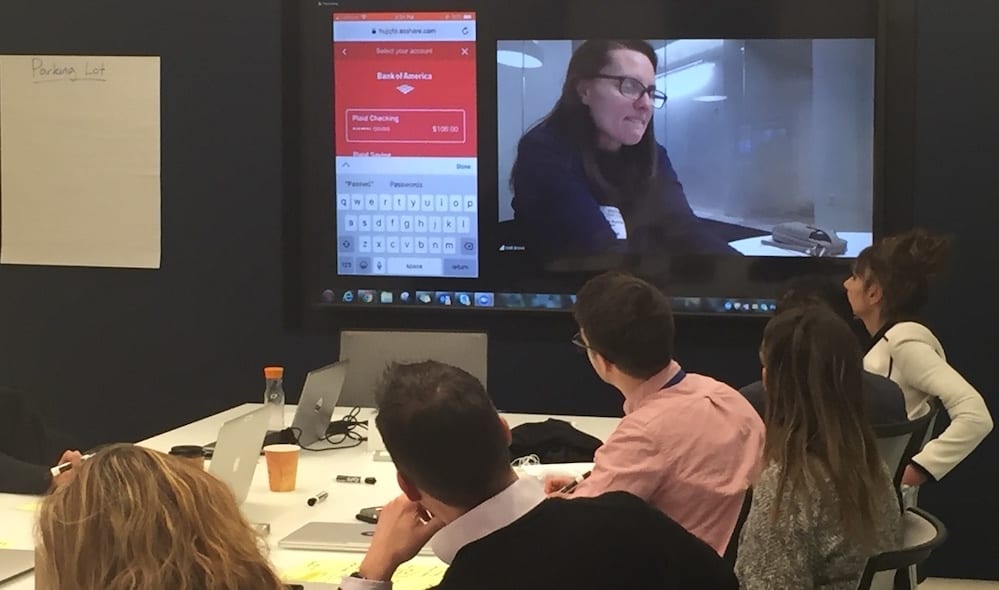 Marketade facilitated two 5-day design sprints for a top credit union with over 1.8 million customers across 50 states.
In the first sprint, a team focused on a new customer onboarding challenge that was a companywide focus. The previous application presented a fragmented experience, leading to high abandonment and lost revenue. The company gathered a diverse 9-person sprint team that included 2 executives (the "Deciders") as well as members of marketing, design, IT, and call center operations.
Over 1 week, we led the team through a series of exercises including discovery research, journey mapping, ideation, sketching, storyboarding, prototyping, and concept testing. By the end of the week, the team had prototyped an innovative onboarding flow, tested it with real customers, iterated the designs, and roadmapped the implementation steps.
A few months later, just as the credit union was finishing an MVP from its 1st sprint, we facilitated a 2nd sprint to tackle another major business challenge: how to better support deployed military members. New sprint team. Similar process. Same impact:
Cross-team collaboration
Training and excitement around design thinking
More innovation and iteration in 1 week than most teams achieve in 1 year
Real change in both the customer experience and organizational culture
"Set the stage to disrupt the culture of the entire organization by introducing human-centered design."
​More Case Studies
A year after launching its Health Equity Tracker, the Satcher Health Leadership Institute at Morehouse School of Medicine needed to prioritize initiatives based on user research. Marketade led 13 in-depth interviews that helped the team identify UX problems and opportunities based on 4 new personas.
A B2B product team wanted to increase its KPIs through better digital content. Marketade conducted 1:1 customer interviews and led 2 workshops to analyze the research and ideate practical content ideas.