Discovery Research Case Study:
Helping Statespace Move Toward Product/Market Fit with Mixed Methods Research
We ran strategic research to help a digital health team understand their target audience and opportunities to achieve product/market fit. We led a 150-person survey followed by 12 in-depth interviews and a persona generation workshop.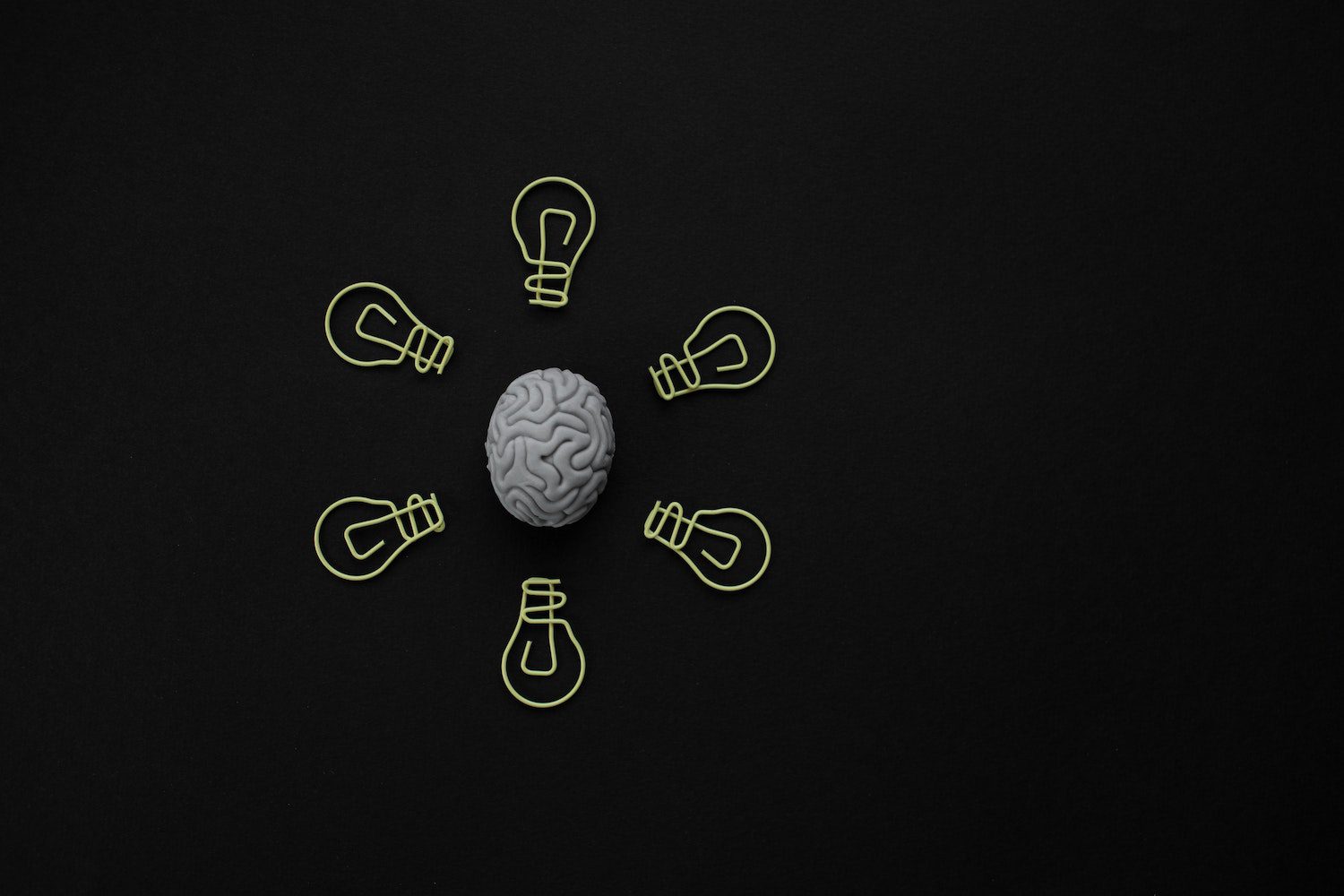 Goals
Statespace and Marketade teamed up in Q4 2021 and Q1 2022 to understand the market for an early-stage digital health product.
Founded by neuroscientists from New York University, Statespace uses "cognitive science and artificial intelligence to revolutionize the way humans improve." It offers a number of digital products in health training and gaming — and is best known as the creator of Aim Lab, an AI-based training and analysis platform used by over 25 million gamers.
In 2021, Statespace raised $50 million in funding to continue to "continue to develop and launch performance training tools for gaming and digital health."
Around this time, the digital health team was in the early stages of developing a cognitive health product in the brain training space. In an effort to characterize the market for this product, Marketade and Statespace collaborated on a mixed-methods research project.
We started by running a survey of 150 people. After analyzing the survey data, we conducted 12 in-depth interviews to learn more about the motivations and behaviors of cognitive health app users. Finally, we facilitated a persona generation workshop with the digital health product team.

A researcher (right) interviews a participant (left) about her cognitive health behaviors and pain points.
Phase 1: Quantitative Research
For our online survey, we recruited 150 people who use cognitive health apps and related digital health products. We asked a series of questions to understand participants' current product usage, the effectiveness of these products, their satisfaction with their cognitive health, and behaviors to improve their health.
We used a combination of pre-validated questions and newly developed ones and tested questions on a pilot group before launch.
Phase 2: Qualitative Research
Once the survey was complete, we analyzed the results and developed a qualitative interview guide based on what we'd learned.
We recruited 12 interviewees from both the survey and another source based on recruitment criteria that we worked with Statespace to define.
We conducted the 1:1 interviews via Zoom. Interviews lasted about 1 hour and covered 3 main dimensions of health: physical, mental, and cognitive health.
Participants shared a wide array of information, including:
Overall wellness routine
Any active conditions they're managing
Concerns about cognitive health
App/product use patterns and habits
Any pain points they experience
Phase 3: Workshop
Once the data was collected, Marketade led a workshop with Statespace digital health team members.
Participants were asked to review interview videos beforehand and take notes so that we could analyze the information during the workshop. Additionally, Marketade reviewed the quantitative results in more detail to inform the development of personas.
Workshop participants organized their notes and developed themes related to motivation, barriers to app usage, problems that users try to solve by using these apps, and other important observations.
Once all the data was grouped and categorized, we developed behavioral attributes and placed users along the scales. From there, we determined the ideal customer profiles within those attributes and created personas from those attributes. Finally, we developed user stories for each persona.
After the workshop, we delivered a 28-page report that documented the research process and workshop outputs.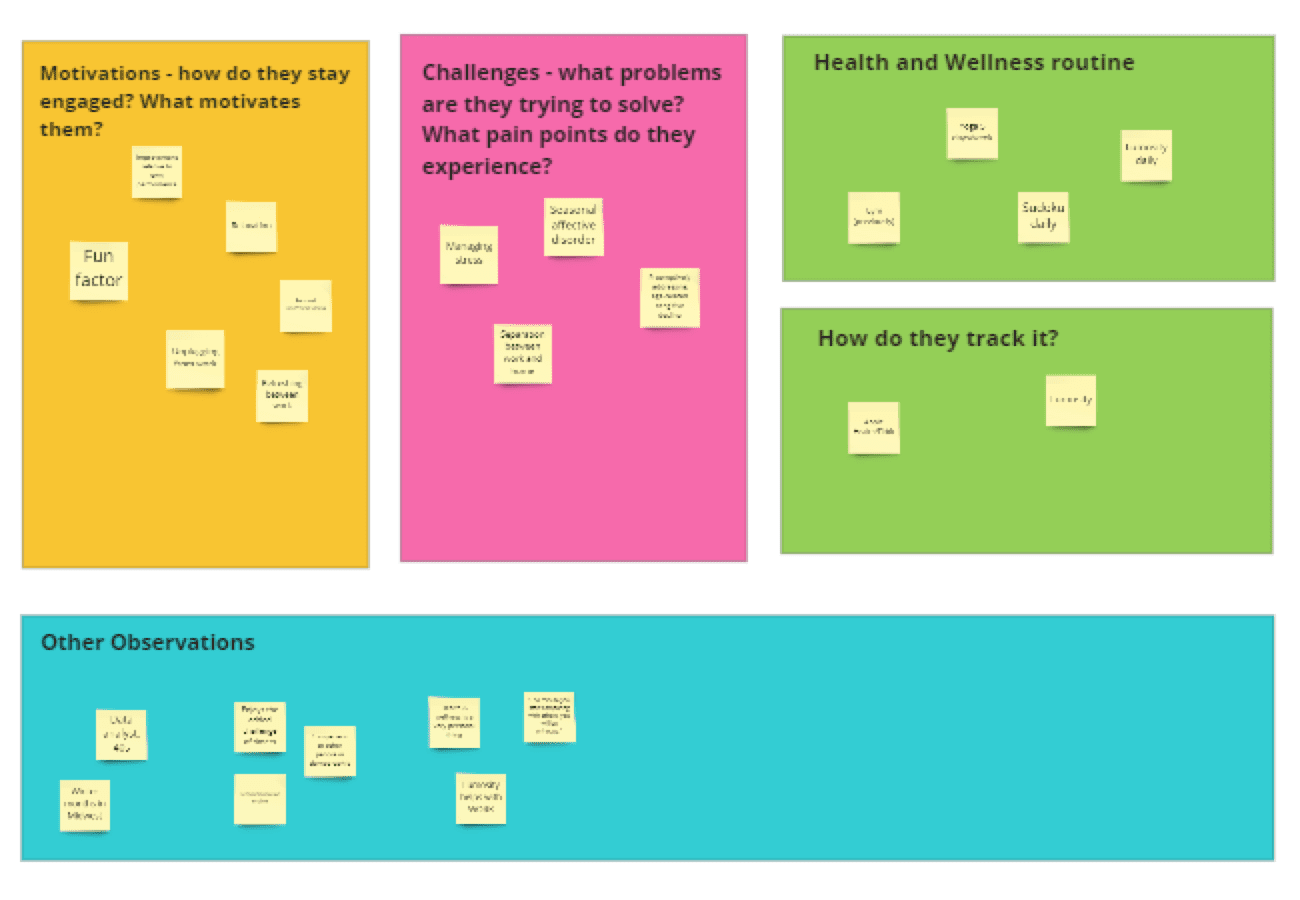 Statespace team members participate in a persona generation exercise during a remote workshop.
​More Case Studies
Before starting a redesign of its B2B software product, a cybersecurity company wanted a deeper understanding of its users and their pain points.
A B2B product team wanted to increase its KPIs through better digital content. Marketade conducted 1:1 customer interviews and led 2 workshops to analyze the research and ideate practical content ideas.