Enterprise B2B Project Summary:
Product/Market Fit Research for Verizon's Innovation Group
A Verizon team needed to test key assumptions to move closer to product/market fit for a new enterprise software concept. Our rapid research cycle delivered new user insights that helped answer their questions and validate/invalidate their hypotheses.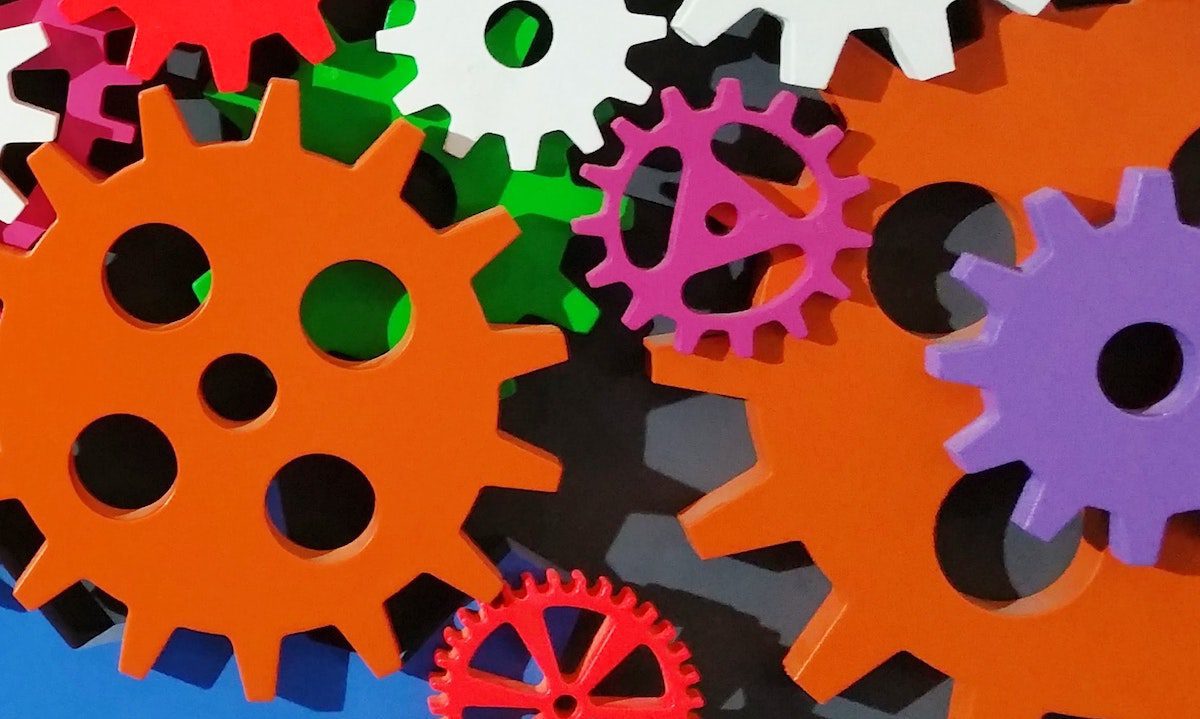 Goals
A product team within Verizon's innovation division was exploring a concept for a new enterprise software product targeting a niche B2B audience. To date, the team's product managers had operated on some key assumptions, including:
By offering

advanced visualization

and a few other features, this digital product would be unique in the market

These unique features would make the product

valuable

to senior professionals in a specific set of roles in one industry

Later versions of the product would also have value to audiences in other roles and

other industries

While initially it would make sense to target this single market, over time Verizon could find

product/market fit

in other industries
The team recognized the importance of these hypotheses to their success on the product. While they had done some user research to try to validate them, the team lacked the research skills necessary to have confidence in what they uncovered. They wanted an outside partner to bring research rigor to their team and lead a series of studies using a mix of methods.
For our initial round of research, the team's product managers were most eager to understand the top barriers and obstacles faced by their target audience with an eye toward these questions: 
Which customer challenges, if any, could Verizon's product solve?
What changes would allow the product to solve bigger challenges?
Related questions included:
What is the

competitive landscape

for this type of software product? 

How does the target audience

perceive the potential value

of Verizon's product concept?

Does the product's

value proposition

resonate with this audience? Which aspects resonate most?
Approach
With the Verizon team's goals in mind, Marketade designed and implemented a cycle of qualitative research with these key steps:
Created a research plan

that included a recruitment guide and an interview guide with over 30 potential questions for moderators to be able to pull from. An example:

Can you tell me about a time you were frustrated because there was something you wanted to do with the system, but you couldn't do it? 

Recruited research participants

based on a very specific set of criteria. We used a multi-pronged recruiting approach that targeted: 1) hand-picked LinkedIn users, 2) self-identified LinkedIn users, 3) ad-selected LinkedIn users, and 4) recruiting panels. After multiple rounds of screening, we were able to select and schedule senior-level professionals from companies such as Procter & Gamble, Georgia Pacific, and Nordstrom.

Conducted 1:1 moderated interviews

lasting about 40 minutes. We recorded the interviews via Zoom and pulled them into one of our research tools, Dovetail, to allow for transcripts and insight tagging.

Analyzed the research collaboratively

with 3 members of our team. To start, we wrote individual summaries of each research session. We then met as a group to use affinity mapping and other exercises to reach alignment on the major findings and opportunities.

Delivered an 8-page report

that captured our research findings and recommendations. We also provided

1-page summaries

of all research sessions that included the participant's role, current software tools, key challenges and pain points, and evaluation factors for new software purchases.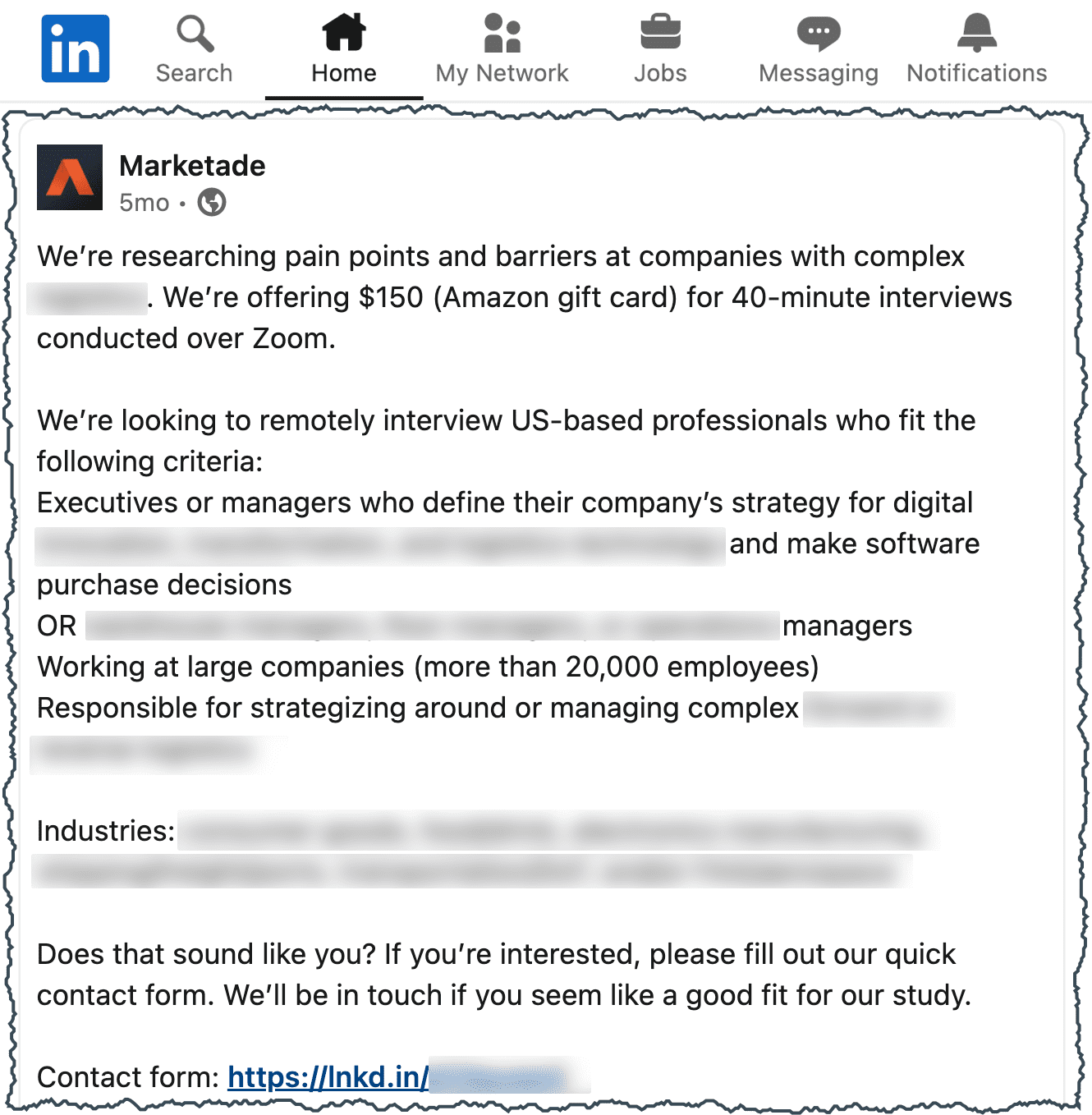 Outputs
The Verizon product team left this research cycle with 10 new insights that helped answer their questions and validate/invalidate their hypotheses. The findings included:
6 customer pain points

for the audience and space that the Verizon team was targeting. Some examples of pain point themes: navigating multiple tools and silo-ization across departments. 

2 system constraints

that the team would need to address by ensuring that their product could integrate with existing tools.

2 must-have features

that the team would need to build in to meet the needs of key audience segments.
​More Case Studies
An enterprise company was eager to advance its digital experimentation practice. We interviewed 6 professionals with deep, senior-level experience in digital experimentation and optimization at the enterprise level.
Marketade led user research to inform an overhaul of 3 complex data platforms used by researchers, statisticians, and economists in over 200 countries.