Government UX Research Services
Need to conduct usability testing on government software, applications, or websites? Need to run user research with government employees? Our small, DC-based research agency has deep experience working with a wide range of government agencies and audiences, including:
Global organizations like the United Nations
Federal organizations like NIH and the Smithsonian
State organizations like UVA Health
Public utilities like American Water
Private firms selling software to federal, state, and local agencies
Recent Government User Research Work
United Nations — Discovery & UX Research
Discovery research and UX research for 3 data platforms used by federal government agencies in over 200 countries. Moderated interviews and contextual observation with global users. Analyzed application analytics data. Facilitated a 1-day workshop that ended with solution sketches. Learn more: Strategic User Research for 3 UN Data Platforms.
Smithsonian — IA Research
Navigation tree testing early in the redesign process for Smithsonian's Global website. Testing showed that vague category names caused poor findability on over 50% of key tasks — and pointed the way toward a restructure and renaming of the IA while it was quick and easy to do so. Learn more: How the Smithsonian Improved Content Findability with Tree Testing.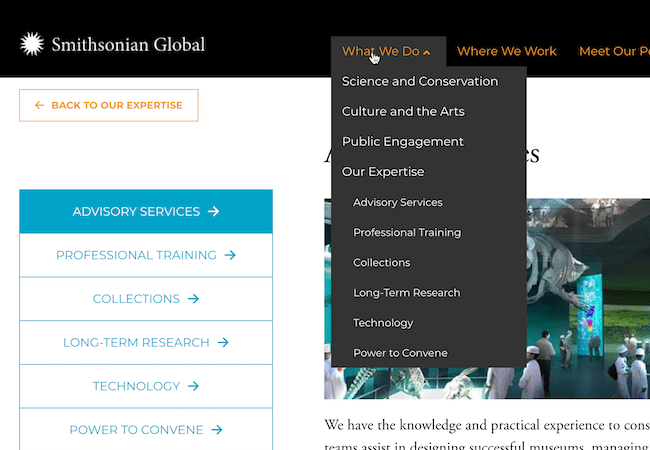 BI — Government Site Visits
A 3-phase discovery research project to inform an overhaul of BI's case management software for government agencies:1) current state field study with 3 site visits, including federal and county agencies, 2) concept testing with 3 user groups, including another federal agency, and 3) design thinking training for 50 developers and product managers. Learn more: Discovery Research with Government Case Managers for BI Inc.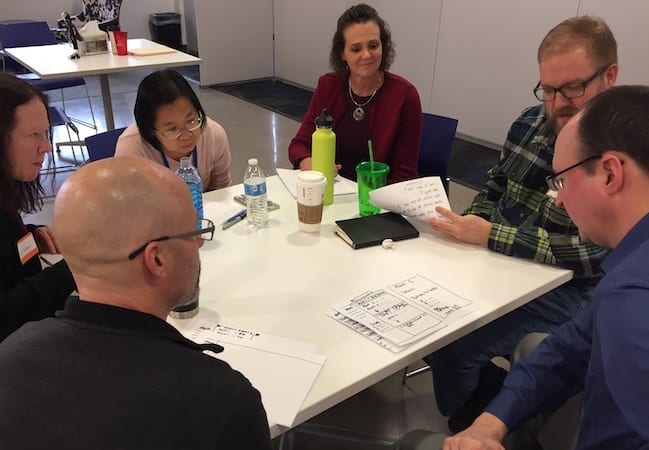 UVA Health — Usability Testing
2 projects for this state university health system, focused on improving the usability of their public websites: 1) mobile/desktop usability testing of their primary site for patients, supplemented with a survey; 2) content testing of a cancer center site, supplemented with navigation testing. Learn more: How a Website Survey Gave UVA Health Actionable UX Insights.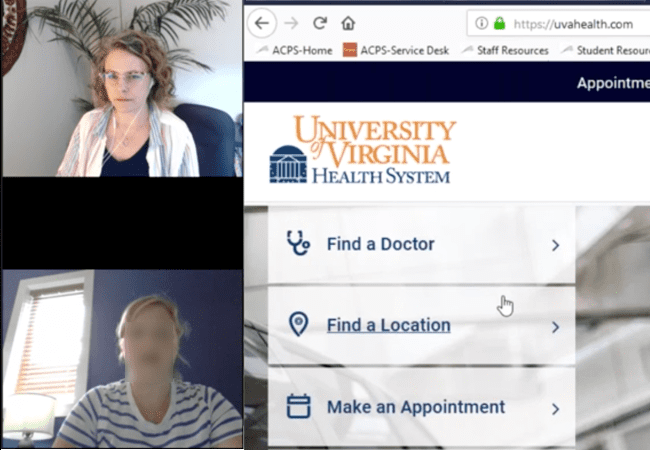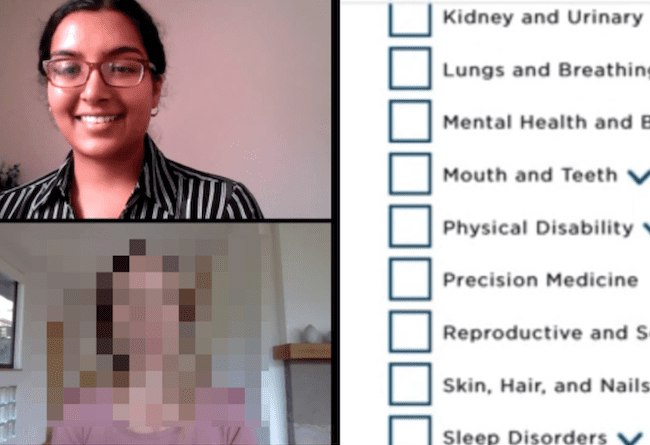 American Water — Iterative UX Testing
3 usability testing studies for this large public utility, focused on improving the customer experience for a new web portal. All 3 projects included a 1-day workshop where stakeholders observed the research, aligned on top problems, and sketched solutions. Learn more: Prototype Usability Testing of Billing & Leak Scenarios for American Water.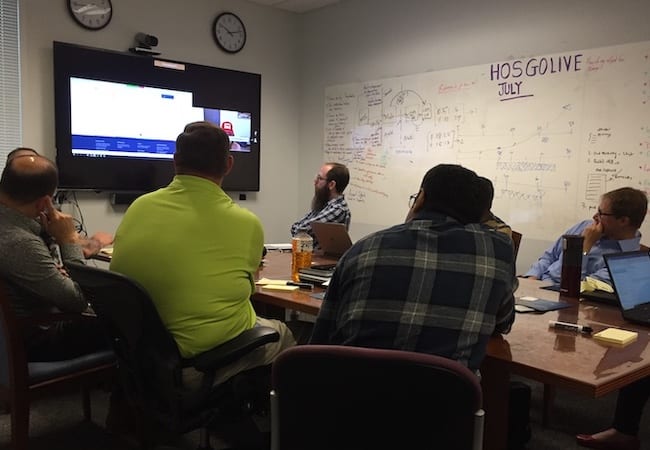 "The facilitation was great. Awesome to think about problems this way."
Our Process for Government Projects
While our consultants customize each project, many of our government user research projects follow this 5-step approach.
Plan
We reach alignment on your project goals, research questions, audiences, KPIs, and logistics.
Report
We deliver a summary report with all analysis findings, solution ideas and research recordings.
Workshop
We facilitate a 1-day remote workshop with research observation, analysis, and ideation.
Recruit
We conduct a rigorous recruiting and screening process to find representative users. With government clients, we increase our focus on PII and privacy protection.
Research
We moderate 1:1 research sessions, and sometimes supplement this with quantitative research.
Why Government Teams Pick Marketade
We're small … and love big challenges.
As a nimble team, we're a great fit for government teams facing bureaucratic hurdles, regulations, or a slow-moving culture. While some agencies complain about these challenges, we embrace them. We adapt our process to meet your constraints and collaborate to find solutions or workarounds.
We take PII seriously.
Through our work with teams in government, healthcare, financial services, and digital security, we understand the importance of protecting PII and user privacy. We have integrated key steps into our recruitment, research, and reporting processes to meet the requirements of most government agencies.
We drive alignment.
Government organizations are among the most siloed. When teams lack alignment, research gets ignored by those who don't like the conclusions, and fails to drive change. Our "team sport" approach brings a diverse group of stakeholders together to observe and analyze research. This process works wonders at building alignment on your biggest problems and opportunities.
We love complex products.
If you need research related to complex government software or applications, you'll be in good hands with our consultants. We roll up their sleeves every day to interview users and moderate UX testing of complex digital products. We also write research plans and recruit niche audiences for nearly every project we lead. You'll benefit from all this experience throughout your project.