Work with a variety of clients. Collaborate to create better user experiences for all. Build meaningful relationships as a remote team.
Deep Experience, Fun Team
Since 2009, we've been working remotely to bring our user experience expertise to our clients.
We also care about bringing the best work experience to our team, which is why we strive to create a culture of mutual respect, a supportive structure to try new approaches, and a community that thrives despite geographical barriers.
"Since I joined Marketade, I've been able to apply the knowledge I learned in my grad program to a variety of different projects and clients."
As a small team, we get to enjoy the perks of a close-knit team and still work with enterprise companies.
We care about offering benefits based on what matters most to you and the team.
3 weeks PTO annually
11 paid holidays
Group health and dental insurance plans
401K matching
Paid family leave
Paid closure between Christmas and New Year's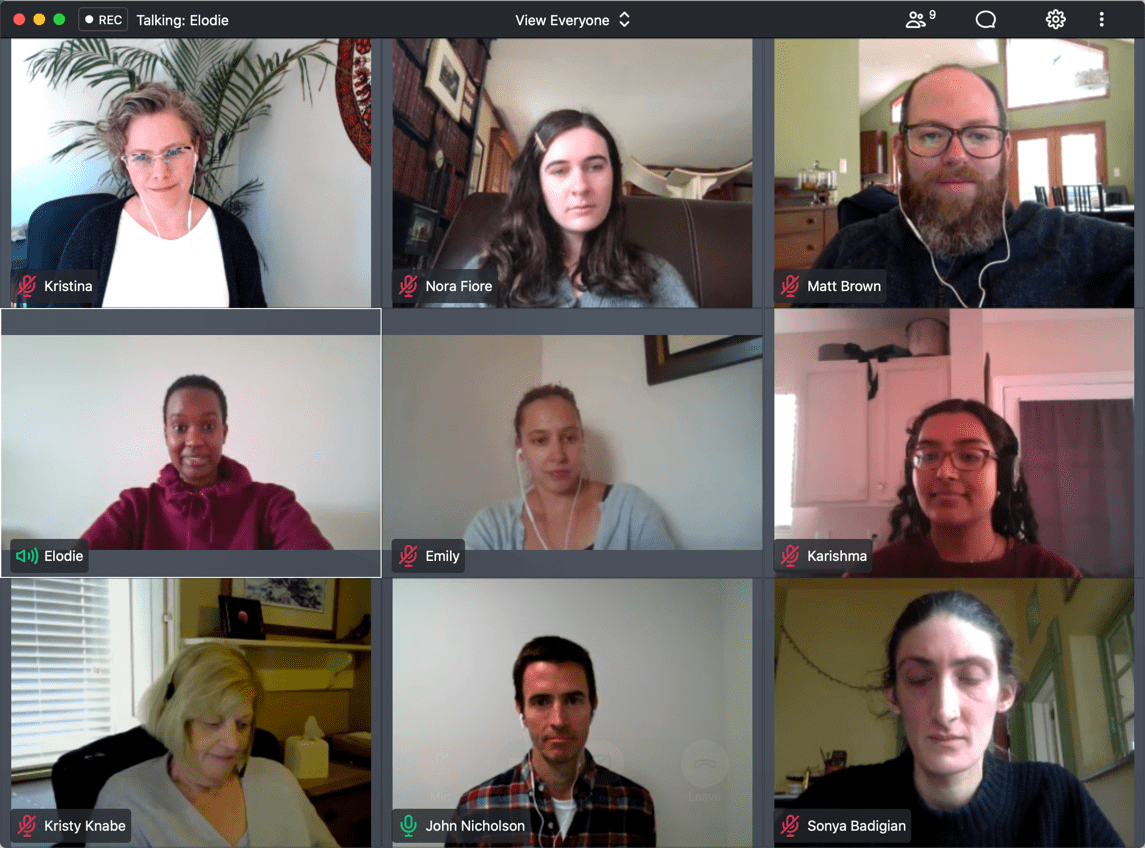 "For me, joining a small team was a great move. I get to work on challenging UX research projects with some of the brightest people in our field."
Remote work is an exciting role — you can work from anywhere, anytime, and you're in charge of managing your workload and meeting deadlines. Workspaces look different for each Marketade team member – some work from a designated home office, some work at coworking spaces, and some change it up every few days. We offer the flexibility for you to do what works best for you, and provide the structure needed for success across multiple time zones with core working hours.
Working remotely requires a commitment to community in a different way than a traditional office setting. At Marketade, we value our connections to each other. We use Slack and video conferencing tools to maintain regular check-ins throughout the week to get crucial face-to-face time, and schedule in time to just "hang out" with each other during the workweek.
Sometimes we will have book club meetings or build collaborative playlists based on random prompts. Much like the work we do, we're always trying something new to learn more about each other! Remote work has its perks and challenges, and Marketade is committed to creating a fun, respectful work environment.
"We have the unique opportunity to explore different domains and explore usability problems from those perspectives."
When you join Marketade, you find a place to hone your UX skills, work on a variety of projects, try out new ways to approach a problem, and manage your work remotely and flexibly.
If this sounds like a place you're excited to join, we are always accepting applications and would love to hear from you. See our current openings.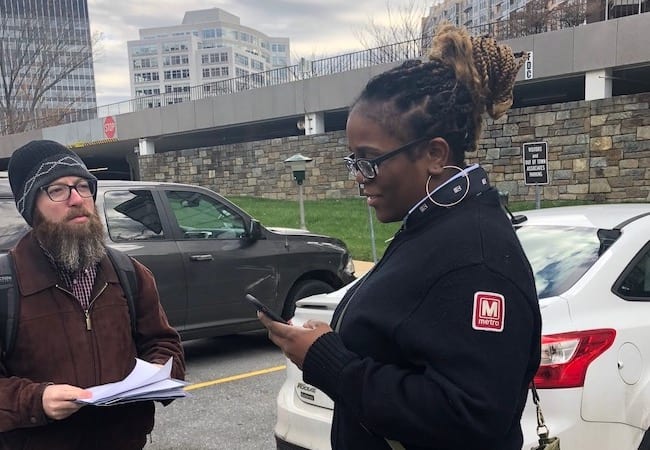 "Everybody's got a voice at the table. We collaborate from the top down, so that's pretty powerful."
Since 2014, we have taken on paid interns to work alongside our team. Our interns support on client projects with full-time Marketade employees to get hands-on UX experience, whether they are a student, someone making a career change, or someone simply interested in UX.
Those interns who moved on are in exciting UX roles at companies like Google, Wunderman, Baymard, and Gartner.
Join our talent pool to find out about new intern opportunities.