Audience Research Project Summary:
Creating Research-Based Personas for Herman Miller
Goal
The UX and product teams at Herman Miller were preparing for an upcoming redesign of the Design Within Reach website. They wanted research-based personas to lay the foundation for their redesign efforts.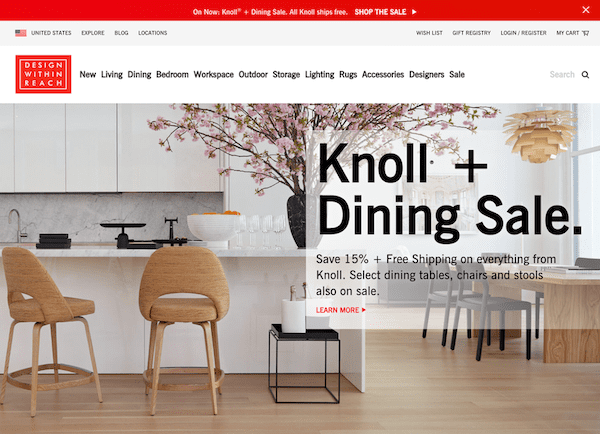 Approach
Persona generation is often about delivering beautifully constructed posters that focus on customer demographics and abstract traits. The people who build the personas are rarely the people who need to use them.
The result: pretty personas that sit on a shelf or a shared drive, and are forgotten within weeks.
The team at Herman Miller embraced a different approach. While the creation process felt messy and chaotic at times, the resulting personas had these big advantages:
The personas were grounded in research with real customers and their pain points
The people creating the personas were the same people who will use the personas
Everyone on the workshop team was immersed in the research
The persona generation process was collaborative and concrete
The Step-by-Step Project
We broke down the project into the 6 phases below. Each phase consisted of multiple steps and lasted a week or less. The total project took 5 weeks, from kickoff to final report delivery.
1. Discovery
We led a 1-hour kickoff call to discuss goals, recruiting, timeline and logistics.
We drafted a research plan covering methods, recruitment criteria, and interview scripts.
We updated and finalized the plan based on feedback from the Herman Miller team.
2. Recruiting
We created an invitation and online screener that Herman Miller emailed to a list of DWR.com customers.
We narrowed the pool and conducted phone screens to identify the best candidates.
Participants scheduled sessions through our web-based calendar and received automated emails.
3. Research
We moderated 10 research sessions. We started each session with a contextual interview.
We then asked participants to talk through their recent journey on DWR.com.
We also watched as participants discussed other sites they visited. We recorded all sessions.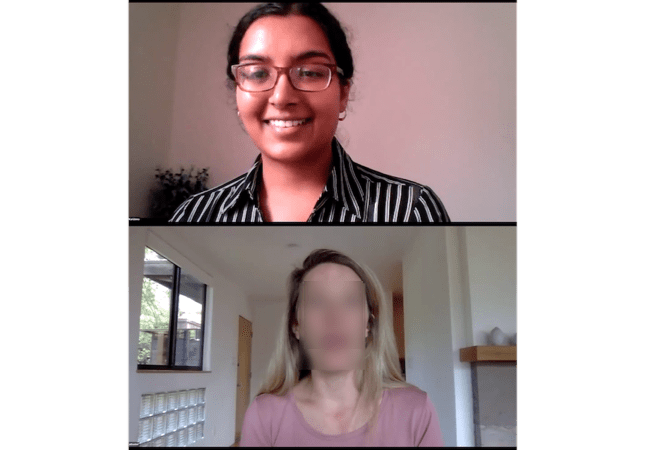 Our moderator (top) interviews a Design Within Reach customer (bottom) about her experience.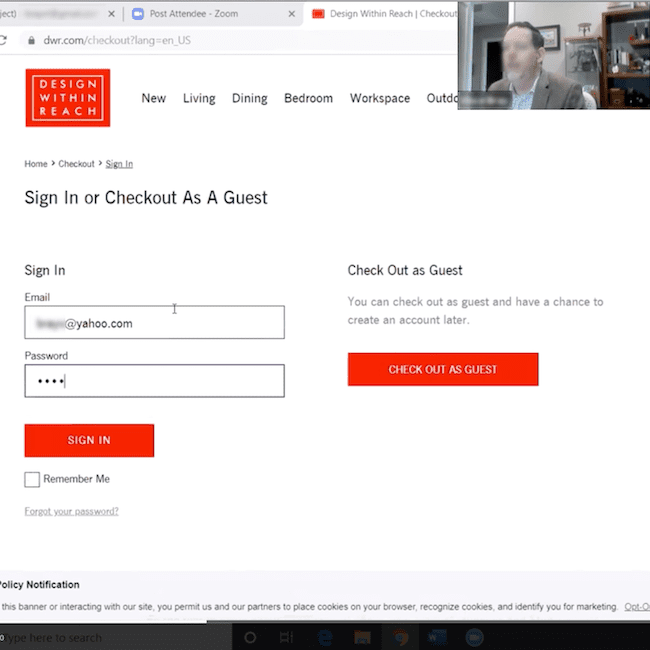 A Design Within Reach customer demonstrates his recent journey on the website while answering questions from our moderator. 
4. Workshop Prep
We created a 1-page overview for each of the 10 research sessions we conducted.
We shared the 1-pagers, video recordings, and instructions with workshop participants.
Workshop participants tracked which sessions they observed and captured notes on.
5. Workshop
2 Marketade researchers led a 1-day on-site workshop with 8 Herman Miller team members.
The team captured, grouped, and prioritized the challenges facing our 10 customers.
Breakout teams identified the customers most affected by each top problem.
Teams identified the key differences among users facing their focus problem.
They converted those differences into attributes and created scales for each attribute.
With alignment on problems and attributes, teams created research-based personas.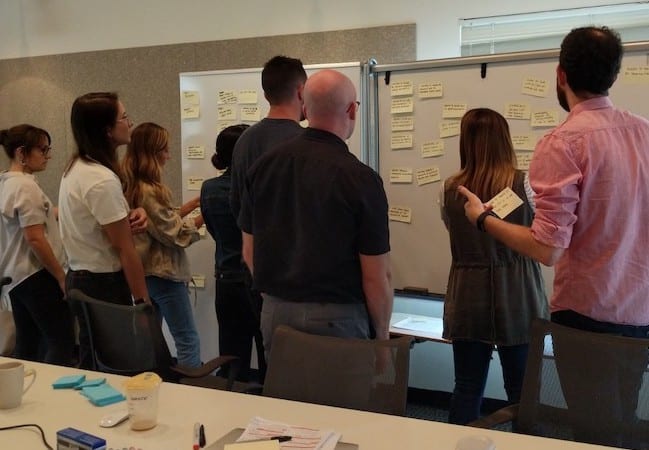 Workshop participants organize their research findings during an affinity mapping exercise.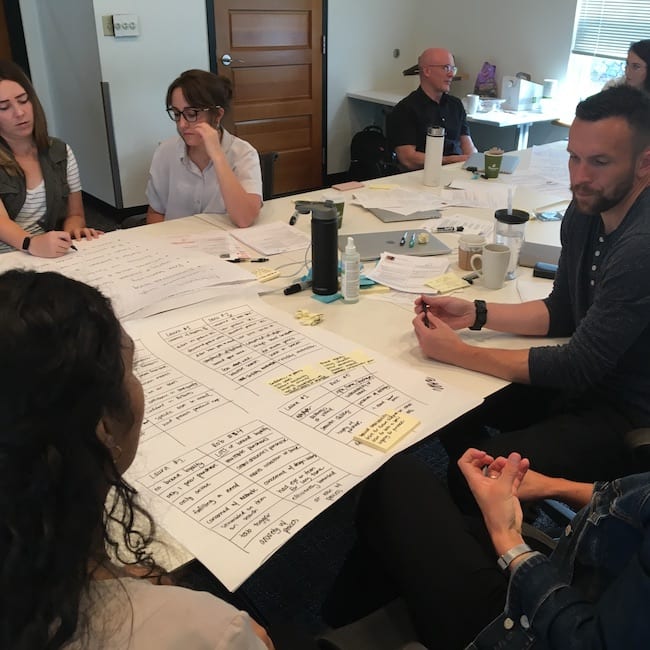 A breakout group compares different users facing their focus problem and notes the key differences between them.
6. Report
We produced a 12-page summary report of the workshop and the project.
The report included links to all research sessions and other artifacts.
We also created a 27-page deck that digitized each persona's attributes and narratives.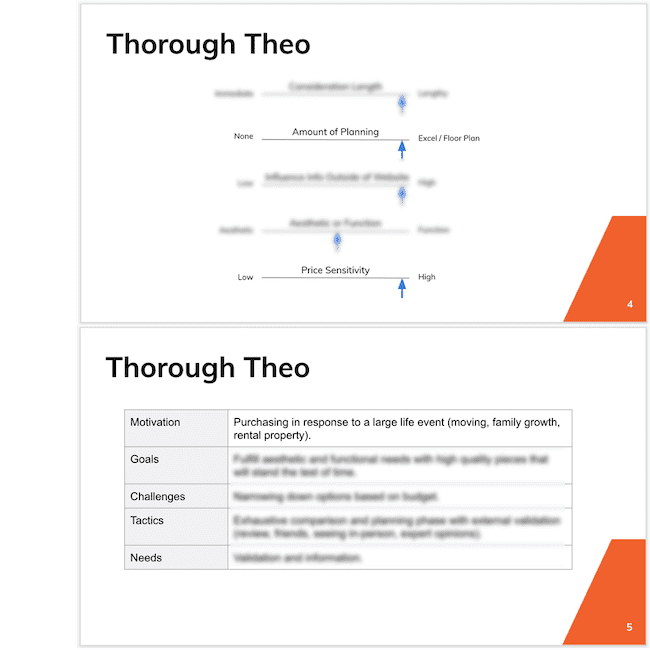 Excerpt of a deck that digitized the key information about each persona.
"I thought the interview set-up, organization, and deliverables were all fantastic!"
Impact & Feedback
Involving stakeholders in the persona-generation process and building research-based personas provided the Herman Miller team with the foundation they needed to begin their redesign efforts.
After the project, we received the following feedback from Herman Miller team members:
"The research seemed very thorough and the participants were awesome!"

— Raechel Mackenzie, UX Designer
"[Gave us] a new and better way to look at and leverage user personas."

— Caraline Visuri, Digital Product Designer
"Really enjoyed the workshop structure [and] the qual research was great."

— Kylie Crocker, Visual Designer
About the Project
Industry: Furniture / e-commerce
Platform: Website (desktop and mobile)
Audiences: Existing customers (consumers)
Methods: Contextual interviews
Length: 5 weeks
Primary stakeholder: Design team
Company size: 3,300 employees
​More Case Studies
A GEICO team was trying to move the needle on self-service for an important transaction. They needed a tool to increase innovation and settle design debates. We interviewed 20 customers and created personas that grounded design decisions in research.
A fitness tech company visits its customers' homes to gain a deep understanding of their needs — paving the way for actionable personas and journey maps.